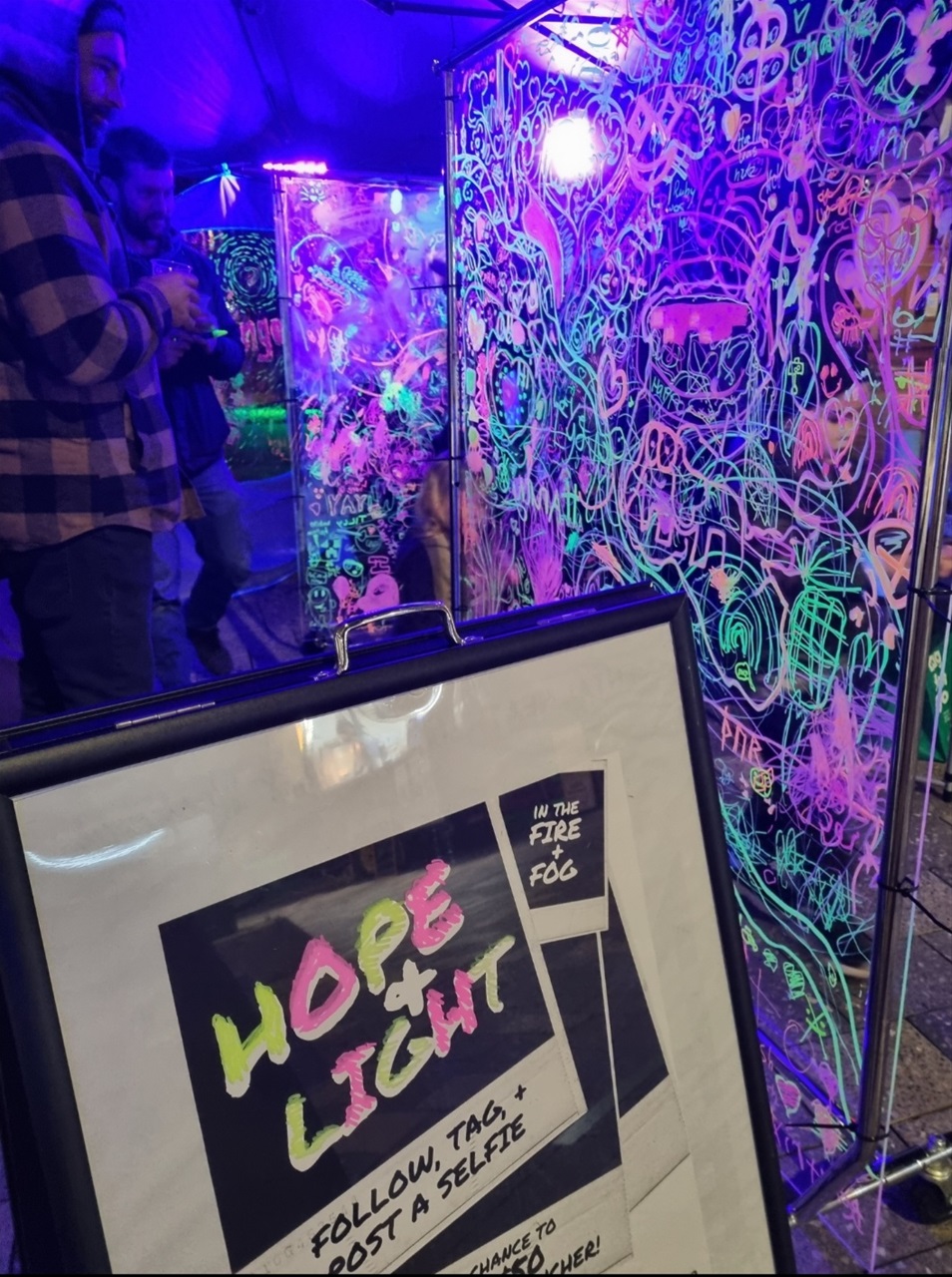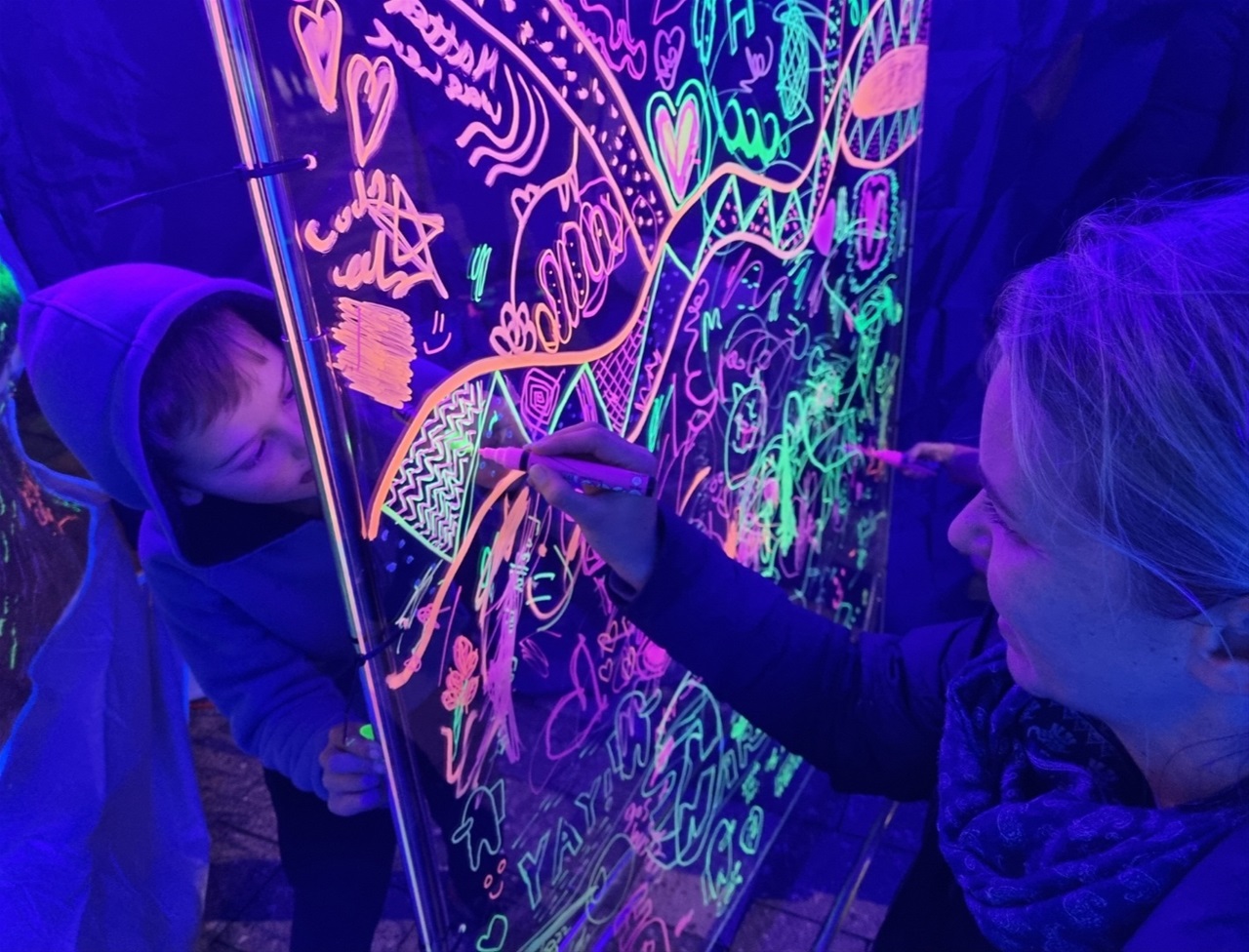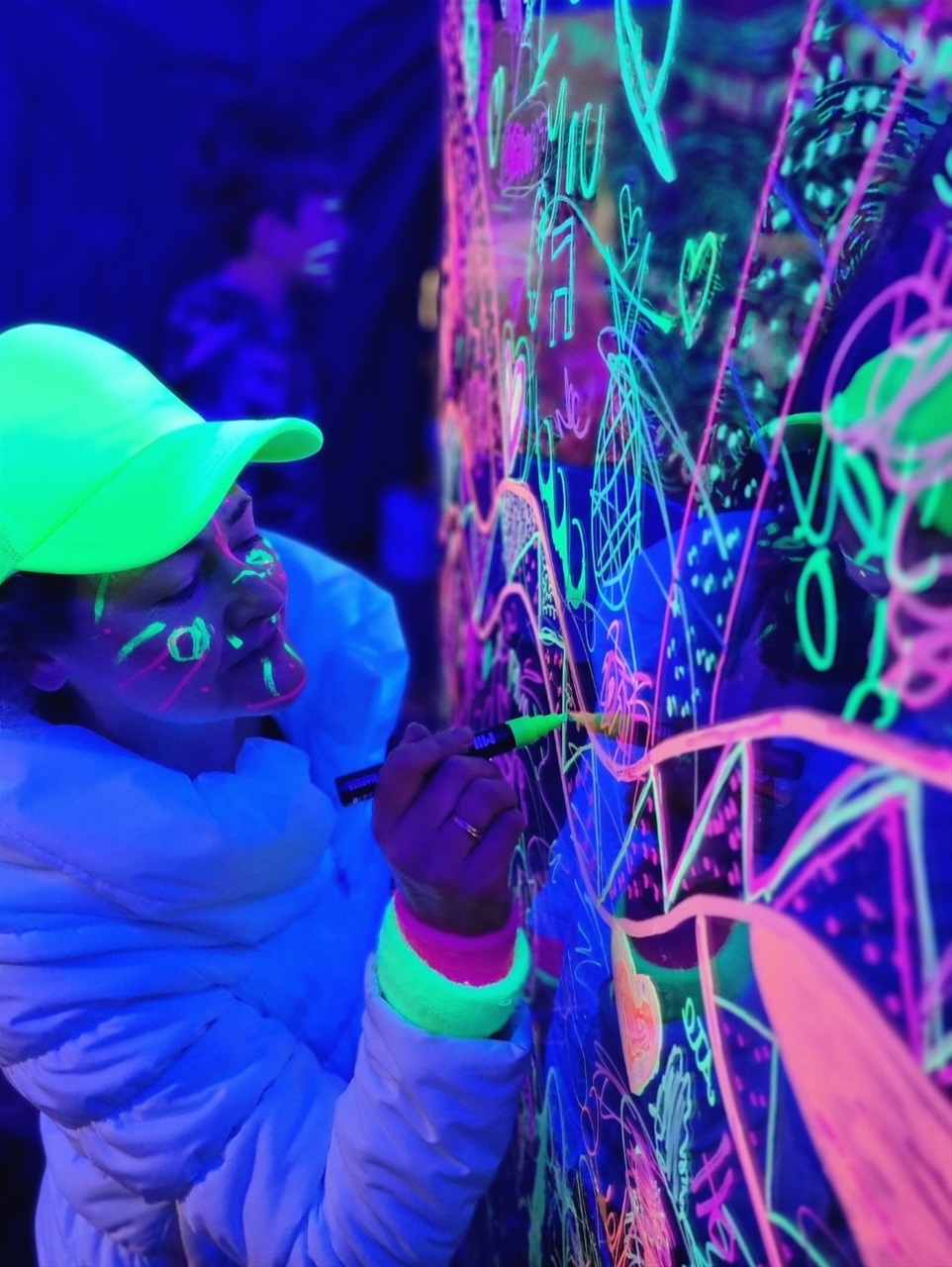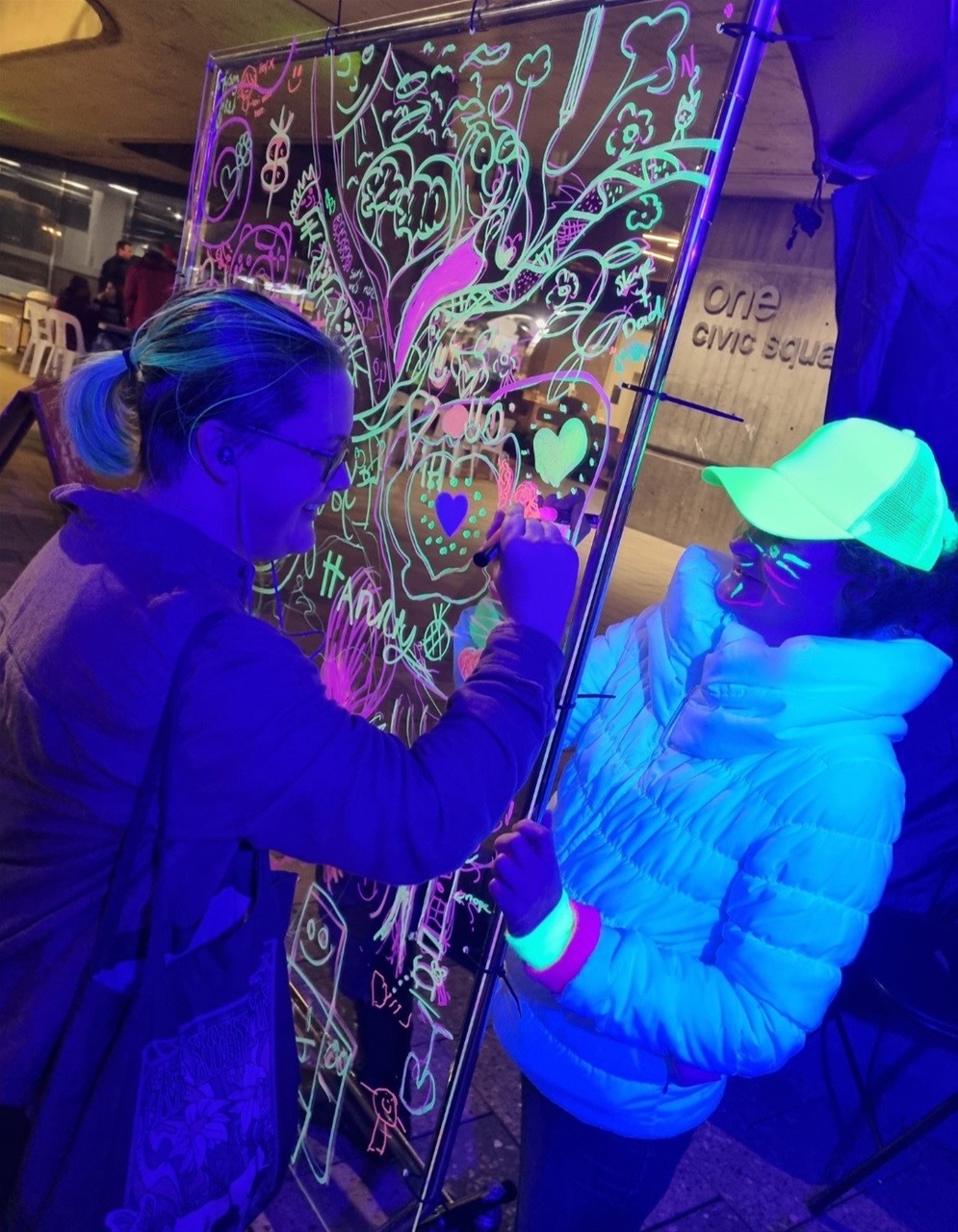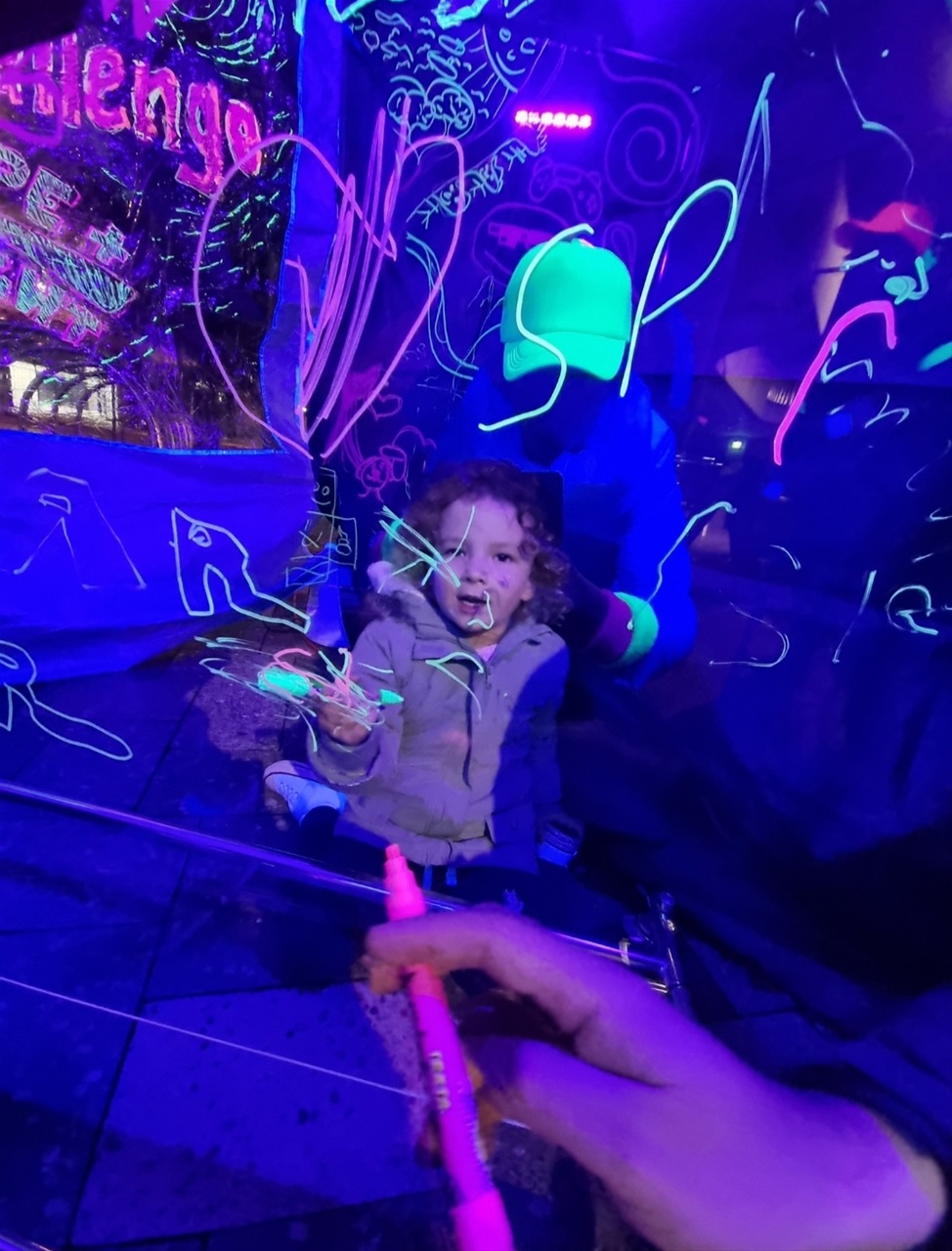 Hope and Light in the Fire and Fog
A community installation at the Fire & Fog Festival, Launceston 2022 was created to give festival goers, especially young people and families a fun, engaging collective and participatory experience at the annual winter music event.
Adults were directed to follow and mirror the young persons mark making on the other side of the clear perspex giving the young person a sense of being seen, held and that their presence matters. 
It represents and promotes the services of Teen Challenge Tasmania, a youth organisation that among other things trains mentors to support young people through challenging times. They also run Meaningful Art which is an expressive art programe for young people who may be disengaged in school.