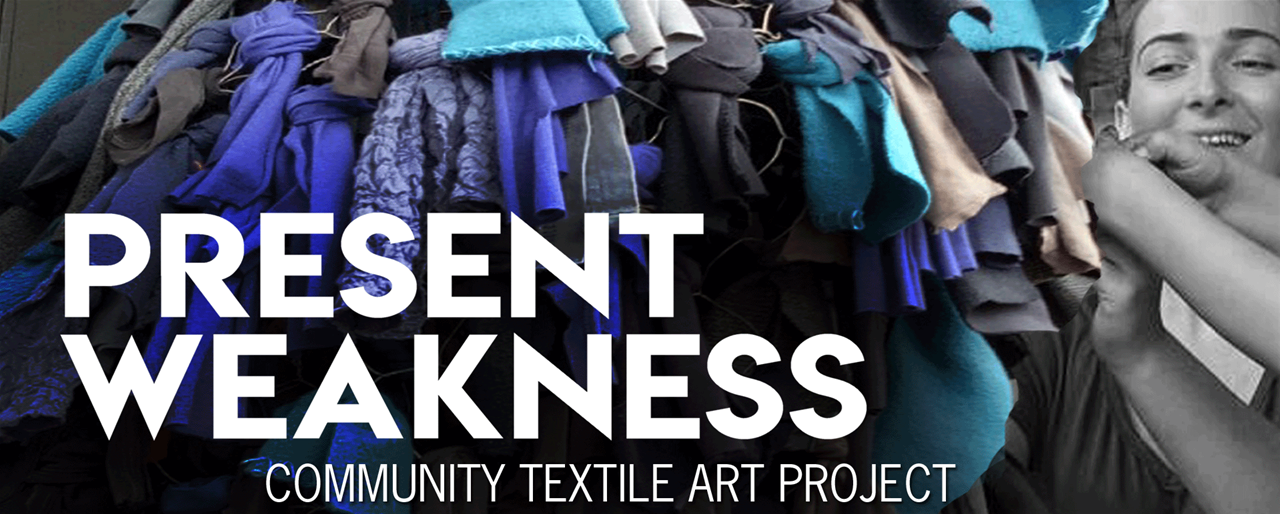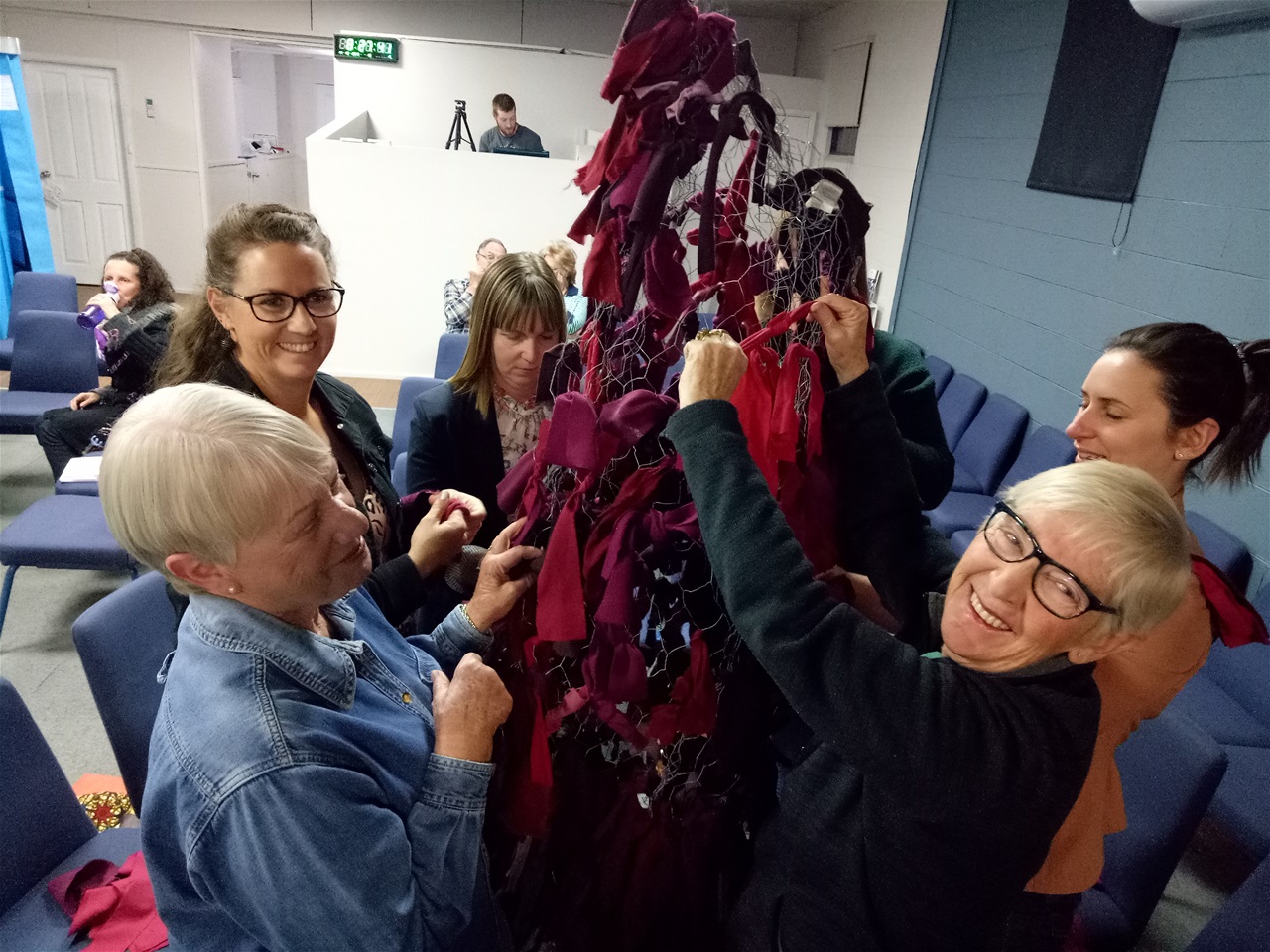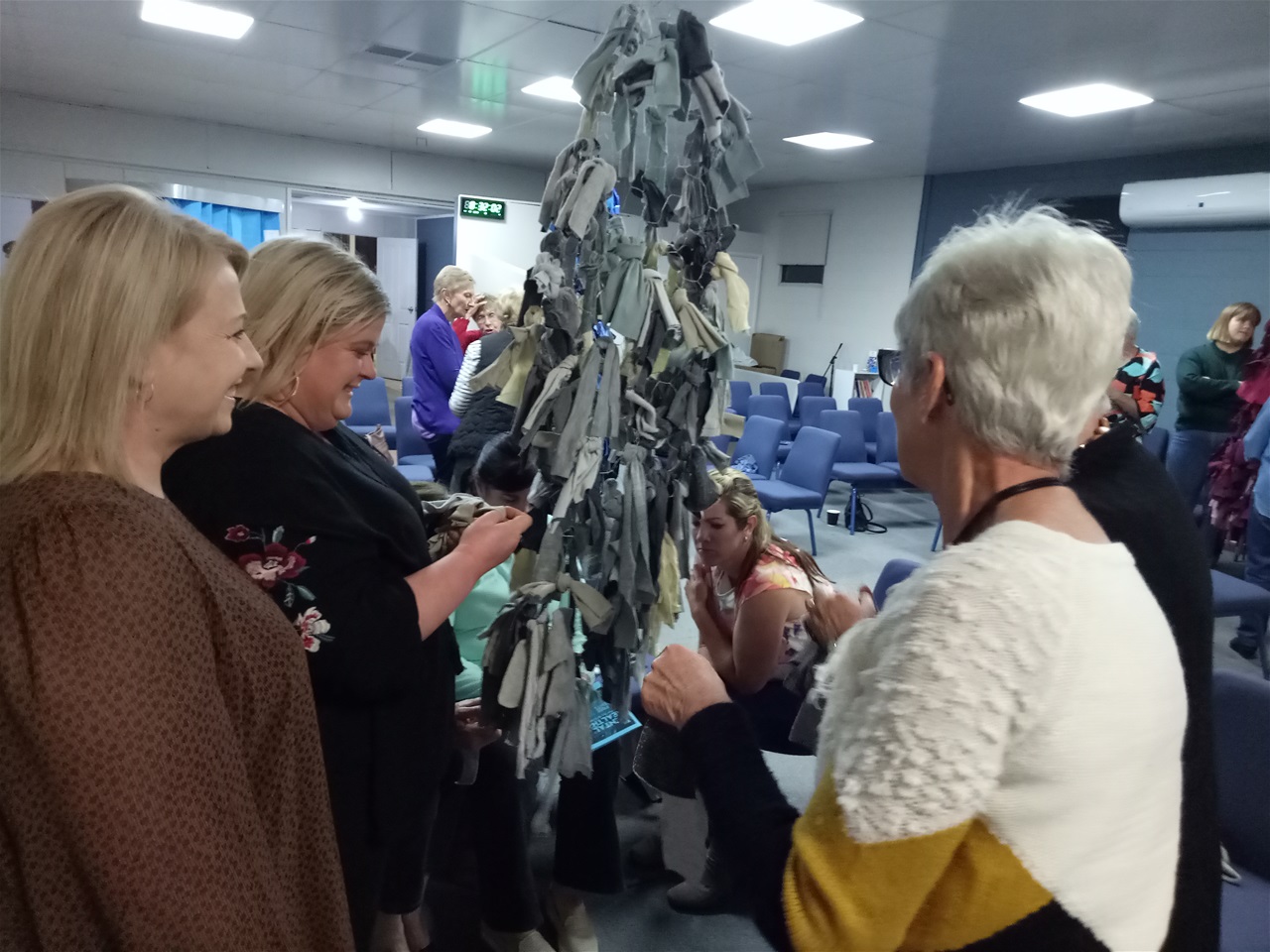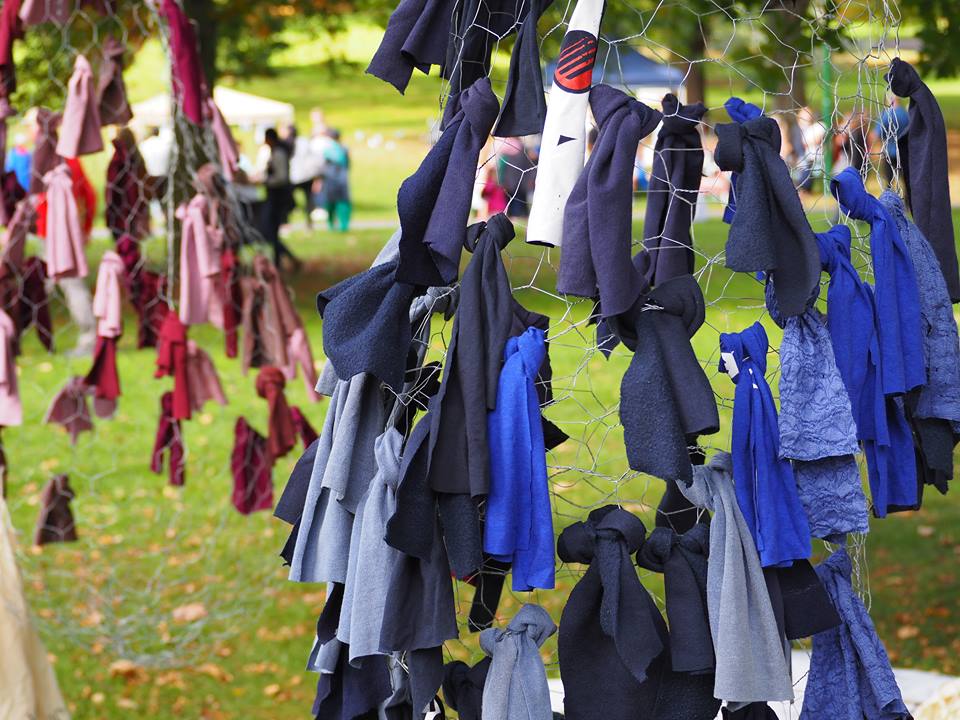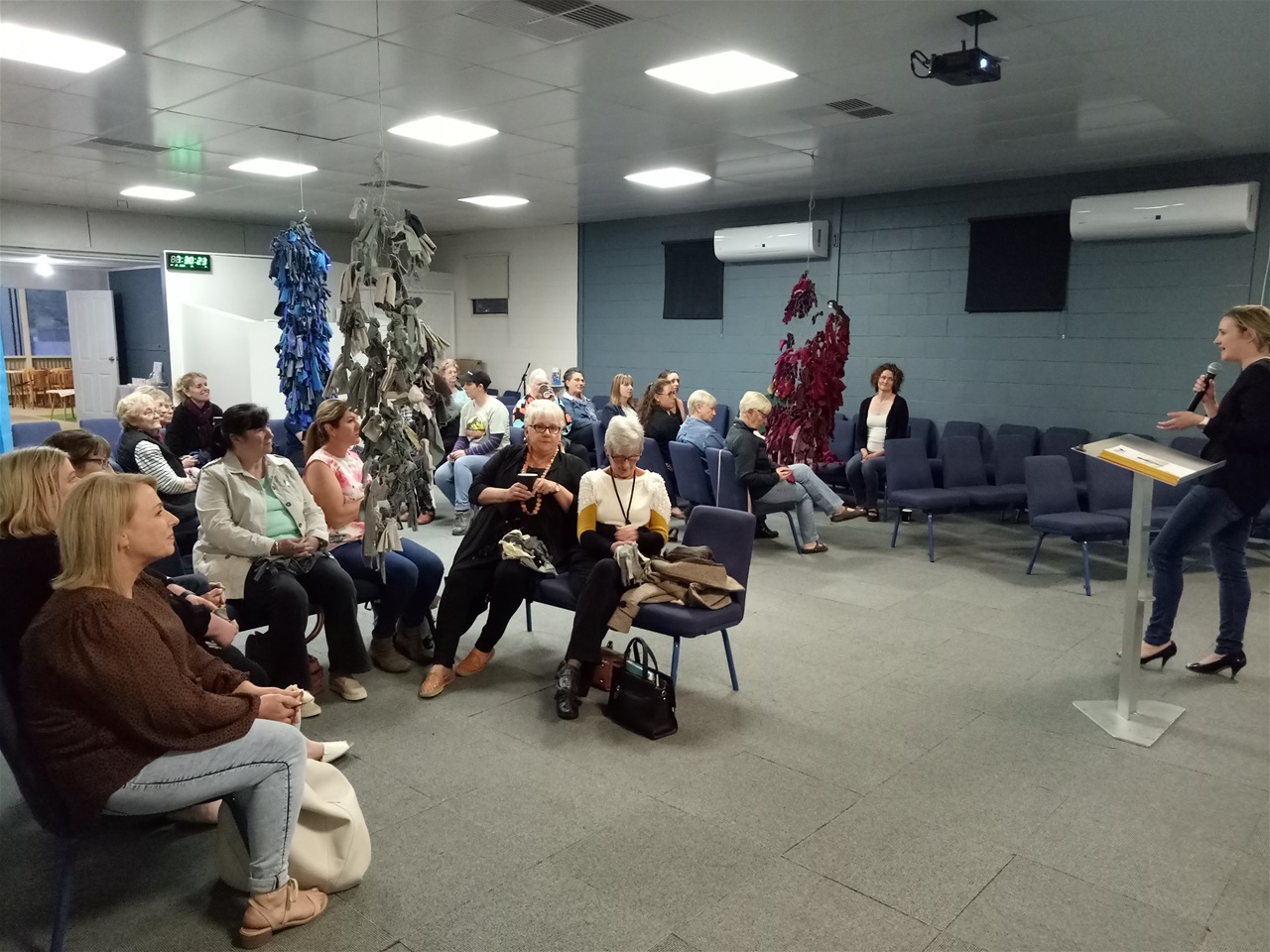 Present Weakness is an open invitation for all to interact with giant hanging textile structures. Participants consider what they are thankful for and choose a strip of fabric (cut from donated discarded clothing from charity shops) representing their gratitude and loop them onto the cocoon shaped wire frames.
The concept: For what we are about to receive - are we truly thankful? Though outwardly we are wasting away, inwardly we are being renewed day by day. What we put into our life is what will prepare us for the next.
This artwork has come from my expression of the heavy load I sometimes feel of being a single, widowed mother. I can focus on the weight or I can focus on the beauty that is to come from the experience. Lights can be installed inside the structures to be interacted with in the night.
Workshops are offered in the lead up to the display of the cocoons (which could be separated into different locations) to build up the collection of hanging cocoons. These cocoons started as an activity at the Launceston Alive Festival 2019 and continued at an exhibition in St David Cathedral, Hobart. More cocoons will be created on a tour to NSW for a mental health festival in October.
A variant of these will be created for Aged Care using photographs of the residents lives and printed onto the fabric strips. The residents can then attach in the art session to a floor lamp structure as well as later times with the aged care home staff and visitors.